We all feel stressed from time to time...
But did you know that this can be incredibly harmful?
The Journal of the American Medical Association discovered that stress can increase the risks of cardiovascular disease, cognitive impairment and even obesity.  
But that's how relaxation techniques can help. According to the American Psychological Association, relaxation techniques can dramatically improve your health long-term, as we'll discuss below...
The Benefits Of Relaxation Techniques.
Here's a few of the benefits of relaxation techniques...
- Reducing Depression And Anxiety.
Relaxation techniques can be effective in regulating symptoms of depression, anxiety, and many other mental illnesses.
When stressed, the volume of 'happy' chemicals in the brain such as dopamine and serotonin are reduced. 
These are partly responsible for the feelings of sorrow and helplessness commonly associated with depression.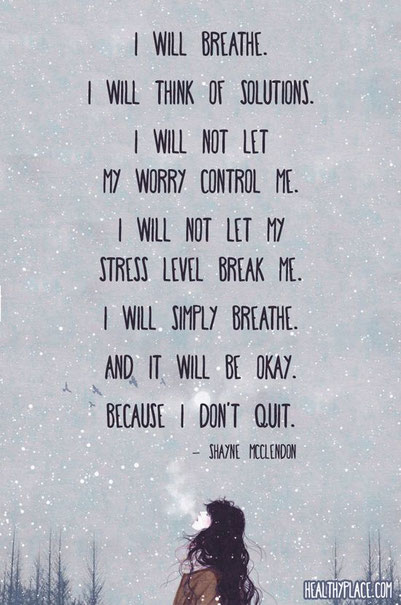 It has even been claimed that 'meditation works just as well as antidepressants', which seek to alter serotonin receptors and boost levels in the brain.
Simply practicing relaxation techniques for just half an hour a day can produce effects similar to those of antidepressants, without any side effects.
- Lowers Blood Pressure.
Although researchers aren't certain of the exact mechanisms involved, chronic stress has been shown to raise blood pressure and worsen heart function.
High blood pressure can create a number of health problems, from insomnia to strokes and cardiac address.
Regulating stress levels with relaxation techniques can significantly reduce this risk.
In one study, patients that underwent just 10 minutes of slow breathing exercises saw a significant reduction in systolic blood pressure.
It is thought that the daily practicing of similar techniques can help to keep stress-related hypertension under control, improving overall health and wellbeing.
- Boosts Immune System.
Prolonged stress has been proven time and again to hamper the function of the immune system. 
This is, in part, because the body is less able to fight inflammation when under high-anxiety conditions due to chemical changes in the body. 
Simply by reducing overall stress levels, inflammation can be regulated and many diseases, from the common cold to rheumatoid arthritis, avoided.
Physical relaxation techniques
1. Breathing Exercises.
Breathing exercises have been recognised for centuries as a powerful tool for relaxation. 
From the towering mountains of Tibet to the humble office of a psychological therapist, breathing is an incredibly versatile, easily-accessible way to reach a state of calmness and serenity.
Breathing exercises, also known as diaphragmatic breathing exercises, involve taking long, deep breaths into the stomach rather than the chest.
2. Progress Muscle Relaxation.
Based upon the premise that muscle tension is the body's response to poor mental health, progressive muscle relaxation has been known to significantly improve symptoms of stress and anxiety.
This technique involves identifying tension in individual muscles by contracting them. This tension is then released slowly and under control.
Practicing muscle relaxation can provide a wealth of psychological benefits, from improving mental health to boosting physical performance.
It is also suggested to lead to increased blood flow, boosting local metabolism and, in turn, reducing pain and muscle spasms.
Progressive muscle relaxation should be practiced whilst lying down. Choose somewhere free from distractions and where you can lie and stretch out comfortably.
3. Humming.
The concept of humming for relaxation brings to mind pictures of monks perched atop tall hills, monotonous notes being held for several seconds at a time in a state of total serenity.
In reality, the practice of humming isn't quite as mystical or spiritual as it is stigmatized to be. It's an incredibly simple and effective relaxation technique.
Humming can:
Dissolve worries by calming the mind.

Give time for reflection.

Stimulate creativity.

Help bring about feelings of peace.

Relieve stress and anxiety.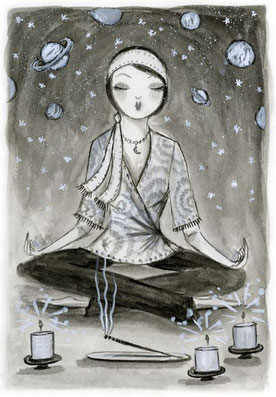 ---